Diet Plan
Pure Green Coffee Company in cooperation with Katarzyna Kopaczyńska, a certified dietitian, has prepared an ideal diet plan (14 and 28 day) to go alongside the great range of Pure Green Coffee products to fully support a healthy lifestyle.
The quest for inner and outer perfection is over
 A few words from our dietitian:
I graduated from the Cracow Academy of Sciences in Poland.  Dietetics is my profession and passion.  I am constantly expanding my knowledge with specialist literature, courses and conferences regarding various aspects of dietetics.  What brings me joy? happy clients, who with my help, achieve their dream results.  Once you will start eating healthily you will be amazed how your body changes!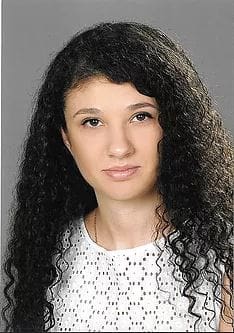 About Katarzyna Kopaczyńska
Katarzyna Kopaczyńska, is a very well-known registered dietitian nutritionist with completed academic degree studies, healthy eating expert, and captivating communicator inspiring people to eat and live well.
Katarzyna is your personal wellness and nutrition coach that walks you through every step needed to help you live a life that is enjoyable and satisfying in all aspects.
Dietetics expert working for medical centre where she provides individual nutrition counselling.
Area of expertise
Nutrition in sport
Losing weight and planning healthy habits for people with bulimia and anorexia
Nutrition in cancer care
Nutrition in cystic fibrosis
Nutrition in/post pregnancy
intolerance and food allergies
thyroid disorders
celiac disease
Monday - Day 1
Breakfast (455 Kcal)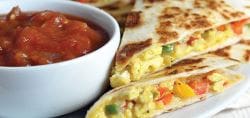 Mexican breakfast quesadilla (453 kcal)
1.5 Servings
---
Second Breakfast (407 Kcal)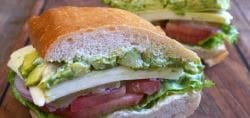 Rolls of ham stuffed with avocado and tomato (306 kcal)
Detox Green Coffee
1 Serving
---
Lunch (619 Kcal)

Millet and Vegetable Casserole (613.5 kcal)
1.5 Servings
---
Dinner (306 Kcal)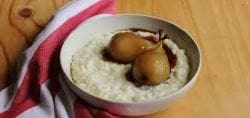 Almond Rice Pudding with Pear (407 kcal)
2 Servings
Tuesday - Day 2
Breakfast (449 Kcal)

Vanilla Pearl Barley with Strawberries (559.5 kcal)
1.5 Servings
---
Second Breakfast (561 Kcal)

Spelt Omelette (449 kcal)
Detox Green Coffee
1 Serving
---
Lunch (575 Kcal)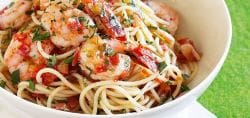 Pasta with Shrimps, Olives and Tomatoes (571.5 kcal)
1.5 Servings
---
Dinner (285 Kcal)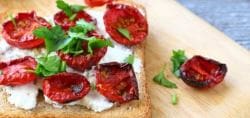 Sandwich with Feta Cheese and Tomato (291 kcal)
3 Servings
Wednesday - Day 3
Breakfast (402 Kcal)

Potato Pancakes with Quark (402 kcal)
1 Serving
---
Second Breakfast (516 Kcal)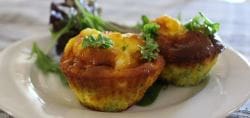 Mini Omelettes with Broccoli and Peppers (516 kcal)
Detox Green Coffee
2 Servings
---
Lunch (444 Kcal)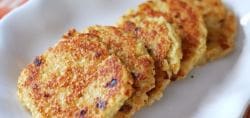 Gluten-free Millet Pancakes with Mushrooms and Mozzarella  (444 kcal) 1.5 Servings
---
Dinner (498 Kcal)


Vegetable Salad with Goat Cheese (495 kcal)
1.5 Servings
Thursday - Day 4
Breakfast (484 Kcal)

Sandwiches with Salmon and Avocado (481.5 kcal)
1.5 Servings
---
Second Breakfast (457 Kcal)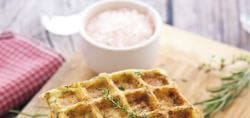 Millet Waffles with Arugula (457 kcal)
Detox Green Coffee
1 Serving
---
Lunch (704 Kcal)
Salad with pasta (704 kcal)
2 Servings
---
Dinner (269 Kcal)

Cinnamon Oatmeal (269 kcal)
1 Serving
Friday - Day 5
Breakfast (472 Kcal)

Fried eggs with mushrooms and peppers (469.5 kcal)
1.5 Servings
---
Second Breakfast (441 Kcal)
Banana Chia pudding with peanut butter (441 kcal)
Detox Green Coffee
1 Serving
---
Lunch (568 Kcal)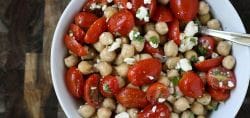 Chickpeas baked with Tomatoes and Feta Cheese (568 kcal)
2 Servings
---
Dinner (370 Kcal)

Rice pancakes with Apple (370 kcal)
1 Serving
Saturday - Day 6
Breakfast (440 Kcal)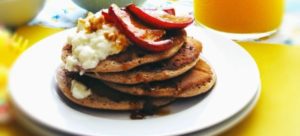 Buckwheat Pancakes with White Cheese and Apple (440 kcal)
1 Serving
---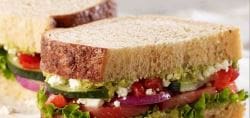 Second Breakfast (425 Kcal)
Sandwiches with Bran Quark, Pepper and Cucumber (425 kcal)
Detox Green Coffee
1 Serving
---
Lunch (604 Kcal)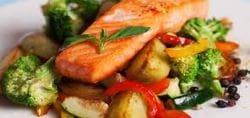 Salmon roasted with Vegetables (601.5 kcal)
1.5 Servings
---
Dinner (337 Kcal)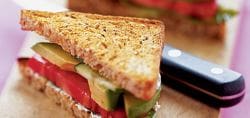 Sandwiches with Paste, Avocado, Tomato and Parsley (334.5 kcal)
1.5 Servings
Sunday - Day 7
Breakfast (673 Kcal)
Rye Bread  (453 kcal) – (2 and 3/4 slices) 100g
Sweet scrambled Eggs (448 Kcal)
1 Serving
---
Second Breakfast (370 Kcal)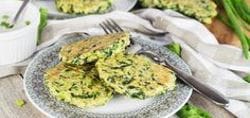 Baked Broccoli-Parmesan Pancakes (370 kcal)
Detox Green Coffee
1 Serving
---
Lunch (450 Kcal)

Red Potatoes (154 kcal) (2 and 2/3 pieces)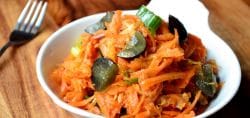 Salad made of Carrots and Grapes (96 Kcal)
1 Serving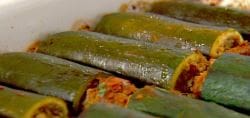 Rolls made of Courgette with Minced Beef (199.5 Kcal)
1.5 Servings
---
Dinner (335 Kcal)

Herb Waffles with stewed Vegetables, Sesame Paste and Egg (335 kcal) 1 Serving
Monday - Day 8
Breakfast (491 Kcal)

Spelt flakes with Orange and Peach (490.5 kcal)
1.5 Servings
---
Second Breakfast (263 Kcal)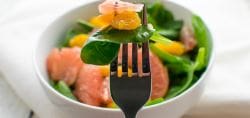 Grapefruit Salad with fresh Spinach (260.5 kcal)
Detox Green Coffee
0.5 Serving
---
Lunch (701 Kcal)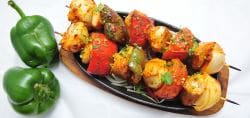 Indian Shashlik (701 kcal)
1 Serving
---
Dinner (352 Kcal)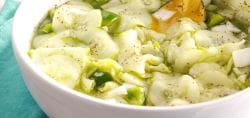 Cauliflower and Cucumber Soup (352 kcal)
1 Serving
Tuesday - Day 9
Breakfast (405 Kcal)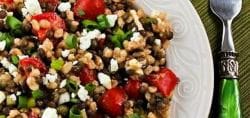 Pearl Barley with Tomatoes and Greens (524 kcal)
1.5 Servings
---
Second Breakfast (524 Kcal)
Cinnamon Oatmeal(403.5 kcal)
Detox Green Coffee
1 Serving
---
Lunch (580 Kcal)

Salmon stuffed with Spinach (580 kcal)
1 Serving
---
Dinner (325 Kcal)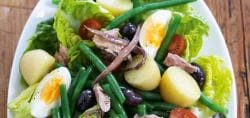 Nicoise Salad (324.5 kcal)
0.5 Serving
Wednesday - Day 10
Breakfast (398 Kcal)

Rye Bread (158 kcal) – 2 sliced (70g)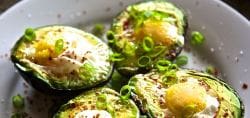 Egg Paste with Avocado (238.5 Kcal)
0.5 Serving
---
Second Breakfast (612 Kcal)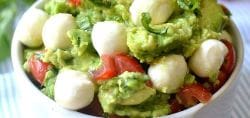 Mozzarella with Guacamole (412 kcal)
Detox Green Coffee
1 Serving
---
Lunch (542 Kcal)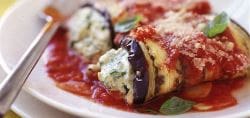 Rolls made of Aubergine in Tomato Salsa (655 kcal)
1 Serving
---
Dinner (655 Kcal)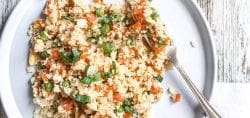 Cauliflower Couscous with Chicken (542 kcal)
1 Serving
Thursday - Day 11
Breakfast (531 Kcal)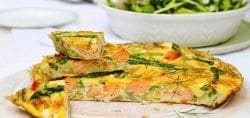 Omelette with Asparagus and Smoked Salmon (531 kcal)
1 Serving
---
Second Breakfast (406 Kcal)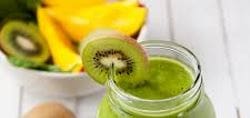 Kiwi Smoothie (406 kcal)
Detox Green Coffee
1 Serving
---
Lunch (516 Kcal)

Salmon and Radish Salad (516 kcal)
2 Servings
---
Dinner (319 Kcal)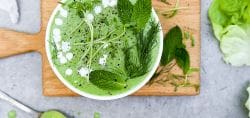 Cold Soup with Spinach, Lettuce and Cucumber (317.5 kcal)
2.5 Servings
Friday - Day 12
Breakfast (531 Kcal)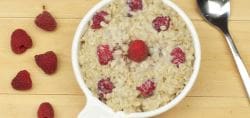 Oatmeal with Raspberries (508 kcal)
1 Serving
---
Second Breakfast (283 Kcal)

Salad with broccoli and parsley pesto (283 kcal)
Detox Green Coffee
1 Serving
---
Lunch (571 Kcal)


Pepper stuffed with Broccoli (571 kcal)
1 Serving
---
Dinner (324 Kcal)

Sandwich with Quark and Vegetables (322.5 kcal)
2.5 Servings
Saturday - Day 13
Breakfast (411 Kcal)
Tomatoes stuffed with Salmon Paste (411 kcal)
1 Serving
---
Second Breakfast (330 Kcal)
Yoghurt with Strawberries and Mango (330 kcal)
Detox Green Coffee
1 Serving
---
Lunch (675 Kcal)

Turkey rolls in 'Prosciutto di Parma' with dried tomatoes and spinach on roasted vegetables (675 kcal)
1 Serving
---
Dinner (490 Kcal)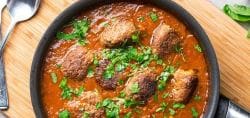 Meat and Vegetable balls with Sauce (490 kcal)
1 Serving
Sunday - Day 14
Breakfast (385 Kcal)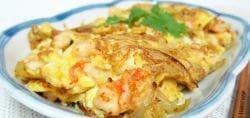 Omelette with Shrimps and Mushrooms (385 kcal)
1 Serving
---
Second Breakfast (347 Kcal)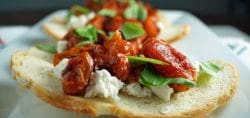 Diet Bruschetta (351 kcal)
Detox Green Coffee
3 Servings
---
Lunch (410 Kcal)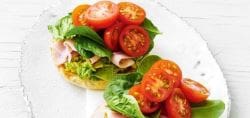 Rolls of Ham stuffed with Avocado and Tomatoes (459 kcal)
3 Servings
---
Dinner (459 Kcal)
Buckwheat pancakes with white Cheese and Apple (410 kcal)
1 Serving
Monday - Day 1
Breakfast (538 Kcal)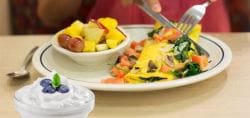 Omelette with yoghurt and fruits/vegetables (538 kcal)
1.5 Servings
---
Second Breakfast (383 Kcal)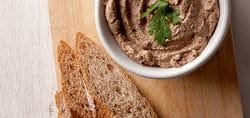 Rye Bread (158 kcal) – 2 slices (70g)
Mushroom Spread made of Millet (226.5 Kcal)
Detox Green Coffee
1.5 Servings
---
Lunch (469 Kcal)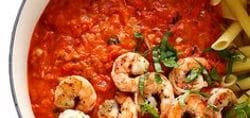 Baked Shrimps in Tomato sauce with Pasta (469 kcal)
1 Serving
---
Dinner (408 Kcal)

VEGE Baked sweet Potatoes with Tahini Sauce (408 kcal)
1 Serving
Tuesday - Day 2
Breakfast (431 Kcal)

Rye Bread (225 kcal) – 2 and 3/4 Slices (100g)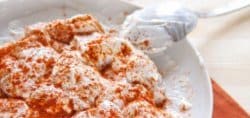 Quark with Yoghurt and Paprika (205.5 Kcal)
1.5 Servings
---
Second Breakfast (324 Kcal)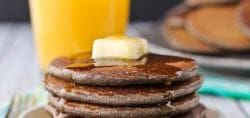 Buckwheat pancakes with Rasperry Mousse (333 Kcal)
Detox Green Coffee
3 Servings
---
Lunch (610 Kcal)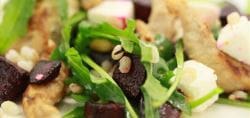 Chicken with Pearl Barley and Beetroot (610 kcal)
1 Serving
---
Dinner (429 Kcal)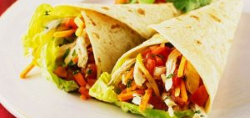 Tortilla with chicken and Vegetables (429 kcal)
1 Serving
Wednesday - Day 3
Breakfast (487 Kcal)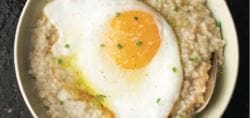 Oatmeal with Fried Egg (486 kcal)
1.5 Servings
---
Second Breakfast (443 Kcal)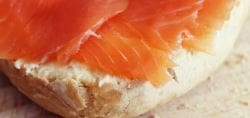 Wholegrain Muffins with Salmon (443 kcal)
Detox Green Coffee
1 Serving
---
Lunch (504 Kcal)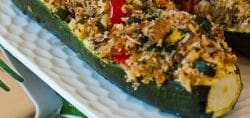 Courgette stuffed with Quinoa, Leek and Chickpea  (504 kcal)
1 Serving
---
Dinner (381 Kcal)

Courgette baked with Tomato Sauce and Mozzarella Cheese (379.5 kcal)
1.5 Servings
Thursday - Day 4
Breakfast (468 Kcal)

Rye Flakes with Banana and Nuts (468 kcal)
1 Serving
---
Second Breakfast (411 Kcal)
Millet Pancakes with Apple (411 kcal)
Detox Green Coffee
1 Serving
---
Lunch (420 Kcal)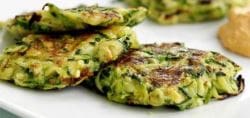 Courgette Fritters (250 kcal)
1 Serving

Raw Vegetable Salad (112 Kcal)
2 Servings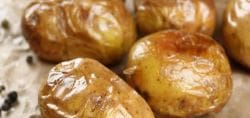 Baked Potatoes (61 Kcal)
1 Serving
---
Dinner (463 Kcal)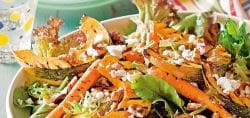 Grilled Pumpkin Salad (463 kcal)
1 Serving
Friday - Day 5
Breakfast (511 Kcal)

Rye Bread (237 Kcal)  3 slices (105g)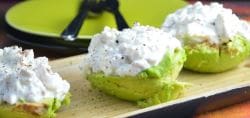 Avocado with Cottage Cheese (274 kcal)
1 Serving
---
Second Breakfast (441 Kcal)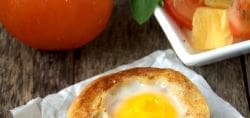 Egg baked in a Bun with Salad (369 kcal)
Detox Green Coffee
1 Serving
---
Lunch (524 Kcal)

Vegetable Fricassee with Millet (519 kcal)
1.5 Servings
---
Dinner (471 Kcal)
Turkey with Vegetables in Peanut Butter Sauce (471 kcal)
1 Serving
Saturday - Day 6
Breakfast (478 Kcal)
Vanilla Pearl Barley with Strawberries (447 kcal)
1.5 Servings
---
Second Breakfast (364 Kcal)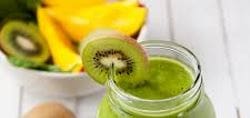 Kiwi Smoothie (364 kcal)
Detox Green Coffee
1 Serving
---
Lunch (574 Kcal)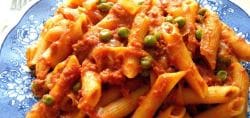 Pasta with Maltese sauce (571.5 kcal)
1.5 Servings
---
Dinner (393 Kcal)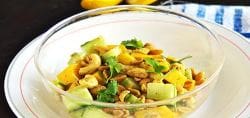 Indian Vegetables with Mango and Nuts (393 kcal)
1 Serving
Sunday - Day 7
Breakfast (508 Kcal)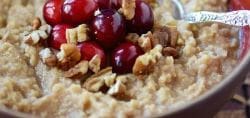 Millet Porridge with Nuts and Dates (508 kcal)
1 Serving
---
Second Breakfast (306 Kcal)
Spanish Tortilla with Vegetables (309 kcal)
Detox Green Coffee
1.5 Servings
---
Lunch (542 Kcal)

Roast Turkey (204 kcal)
2 Servings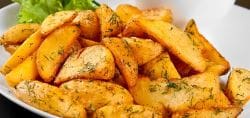 Baked Potatoes with Oregano and Thyme (262 Kcal)
1 Serving

Celery Salad (76.5 Kcal)
1.5 Servings
---
Dinner (417 Kcal)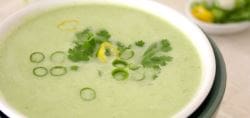 Cold Coconut Soup (415.5 kcal)
1.5 Servings
Monday - Day 8
Breakfast (552 Kcal)

Sandwich with Salmon Tartare with a hint of Lemon (552 kcal)
3 Servings
---
Second Breakfast (384 Kcal)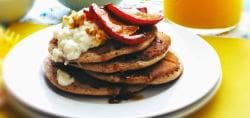 Buckwheat Pancakes with white Cheese and Apple (384 kcal)
Detox Green Coffee
1 Serving
---
Lunch (508 Kcal)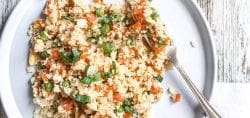 Cauliflower Couscous with chicken (508 kcal)
1 Serving
---
Dinner (352 Kcal)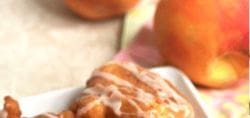 Peach Fritters (410 kcal)
1 Serving
Tuesday - Day 9
Breakfast (472 Kcal)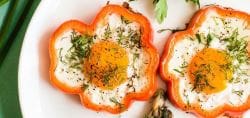 Fried Eggs with Mushrooms and Pepper (469.5 kcal)
1.5 Servings
---
Second Breakfast (338 Kcal)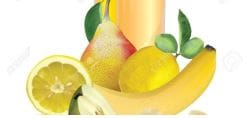 Banana, Pear and Lemon Cocktail (338 kcal)
Detox Green Coffee
2 Servings
---
Lunch (549 Kcal)

Salad with Quinoa and Thyme Turkey (549 kcal)
1 Serving
---
Dinner (436 Kcal)
Wholegran Pancakes (436.5 kcal)
1.5 Servings
Wednesday - Day 10
Breakfast (497 Kcal)

Toasts with Avocado and Smoked Salmon (497 kcal)
0.5 Serving
---
Second Breakfast (458 Kcal)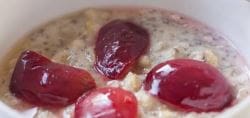 Baked Millet Porridge with Plums (458 kcal)
Detox Green Coffee
1 Serving
---
Lunch (450 Kcal)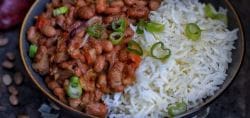 Beans with Rice (450 kcal)
1 Serving
---
Dinner (420 Kcal)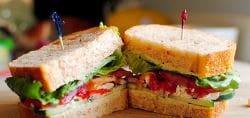 Mediterranean Sandwich (420 kcal)
1 Serving
Thursday - Day 11
Breakfast (428 Kcal)

Rye Bread (237 kcal) – 3 sliced (105g)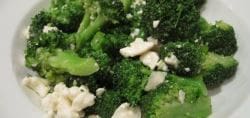 Brocolli Spread with Feta Cheese (195 Kcal)
3 Servings
---
Second Breakfast (317 Kcal)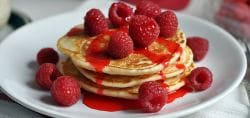 Wholegrain Pancakes with Raspberries (317 kcal)
Detox Green Coffee
1 Serving
---
Lunch (553 Kcal)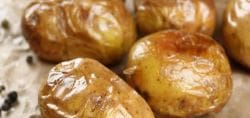 Baked Potatoes (61 kcal)
1 Serving

Turkey in a Spicy Sauce with Cinnamon (492 kcal)
1 Serving
---
Dinner (319 Kcal)

Vegetables with Rice in a Coconut Milk Curry Sauce  (485 kcal)
1 Serving
Friday - Day 12
Breakfast (465 Kcal)

Rye Toasts with Tuna and Avocado (465 kcal)
1 Serving
---
Second Breakfast (363 Kcal)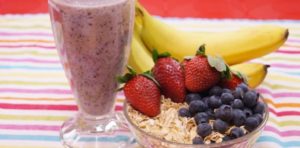 Oat Smoothie with Fruits (361.5 kcal)
Detox Green Coffee
1.5 Servings
---
Lunch (494 Kcal)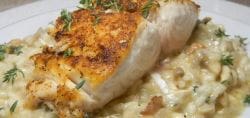 Baked Cod with Mushroom Risotto (494 kcal)
1 Serving
---
Dinner (438 Kcal)

Scrambled Eggs with Millet(438 kcal)
1 Serving
Saturday - Day 13
Breakfast (450 Kcal)
Herb Waffles with Stewed Vegetables, Sesame Paste and Egg (450 kcal)
1.5 Servings
---
Second Breakfast (256 Kcal)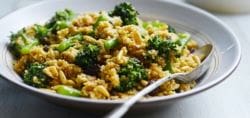 Couscous with Broccoli (251.5 kcal)
Detox Green Coffee
0.5 Serving
---
Lunch (612 Kcal)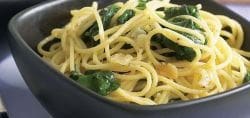 Pasta with Spinach (612 kcal)
1 Serving
---
Dinner (514 Kcal)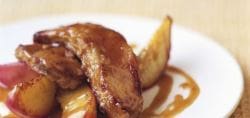 Liver with Peaches (514 kcal)
1 Serving
Sunday - Day 14
Breakfast (412 Kcal)

Rye Bread (158 kcal) – 2 slices (70g)

Scrambled Eggs with Avocado (252 kcal)
0.5 Serving
---
Second Breakfast (374 Kcal)

Yoghurt Smoothie with Banana, Strawberry and Kale (373.5 kcal)
Detox Green Coffee
1.5 Servings
---
Lunch (639 Kcal)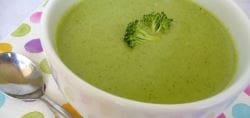 Broccoli Soup (275 kcal)
1 Serving

Roast Pork in Vegetables (361 kcal)
0.5 Serving

---
Dinner (362 Kcal)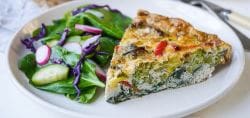 Frittata with Vegetables (326 kcal)
1 Serving
Monday - Day 15
Breakfast (596 Kcal)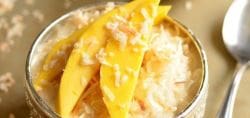 Rice in Coconut Milk with Seasonal Fruits (596 kcal)
1 Serving
---
Second Breakfast (388 Kcal)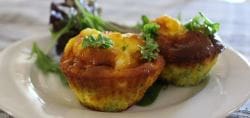 Mini Omelettes with Broccoli and Peppers (387 kcal)
Detox Green Coffee
1.5 Servings
---
Lunch (628 Kcal)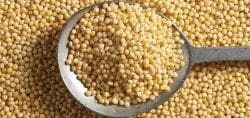 Millet (173 kcal) 1/4 cup (50g)
1 Serving


Stew with Chicken and Mushrooms (398 kcal)
1 Serving
Salad with Pickled Cucumber (57 kcal)
1 Serving

---
Dinner (362 Kcal)
Vegetable Tart (234 kcal)
1 Serving
Tuesday - Day 16
Breakfast (466 Kcal)
Straciatella Oatmeal (466 kcal)
Detox Green Coffee
1 Serving
---
Second Breakfast (428 Kcal)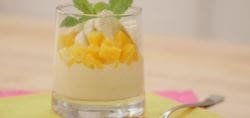 Mango and Banana Mousse (428 kcal)
2 Servings
---
Lunch (597 Kcal)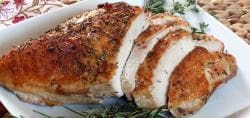 Grilled Turkey Breast (597 kcal)
1 Serving

---
Dinner (328 Kcal)

Toasts with Tomato, Peppers and Courgette (328 kcal)
1 Serving
Wednesday - Day 17
Breakfast (439 Kcal)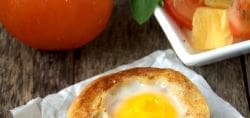 Egg Baked in a Bun with Salad (439 kcal)
Detox Green Coffee
1 Serving
---
Second Breakfast (403 Kcal)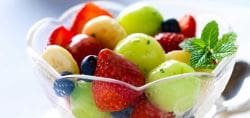 Fruit Salad (402 kcal)
1.5 Servings
---
Lunch (597 Kcal)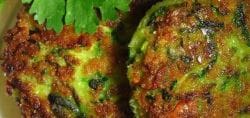 Cutlets with Courgettes and Millet (382.5 kcal)
1.5 Servings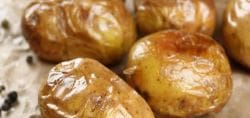 Baked Potatoes (91.5 kcal)
1.5 Servings

Vegetable Salad (114 kcal)
1 Serving

---
Dinner (403 Kcal)

Vegetable with Curry Groats (403 kcal)
1 Serving
Thursday - Day 18
Breakfast (520 Kcal)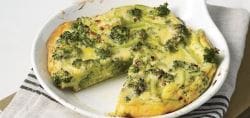 Frittata with Broccoli (520.5 kcal)
1.5 Servings
---
Second Breakfast (366 Kcal)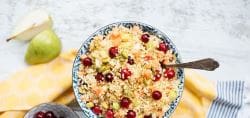 Millet Porridge with Pear and Cranberries (366 kcal)
Detox Coffee
1 Serving
---
Lunch (441 Kcal)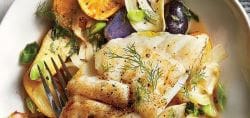 Cod Stewed in Vegetables (441 kcal)
1 Serving

---
Dinner (473 Kcal)
Rye Bread (79 kcal) – 1 Slice (35g)

Yoghurt Paste with Avocado and Cherry Tomatoes (394 kcal)
1 Serving
Friday - Day 19
Breakfast (475 Kcal)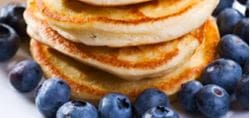 Millet-oat Yoghurt Fritters with Blueberries (475 kcal)
1 Serving
---
Second Breakfast (323 Kcal)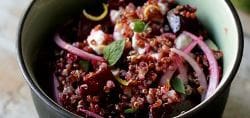 Beetroot cream with Quinoa (328 kcal)
Detox Coffee
1 Serving
---
Lunch (563 Kcal)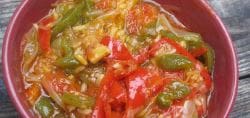 Letcho with Minced Meat, Courgettes and Rice (563 kcal)
1 Serving

---
Dinner (435 Kcal)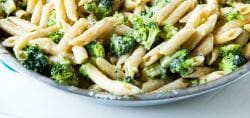 Pasta with Broccoli Sauce (435 kcal)
1 Serving
Saturday - Day 20
Breakfast (498 Kcal)
Rice with Stewed Apples and Cinnamon (496.5 kcal)
Detox Green Coffee
1.5 Servings
---
Second Breakfast (399 Kcal)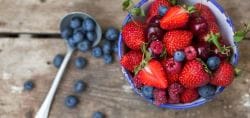 Berry Cocktail (164 kcal)
1 Serving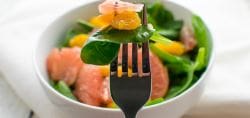 Grapefruit Salad with Spinach (233 kcal)
1 Serving

---
Lunch (590 Kcal)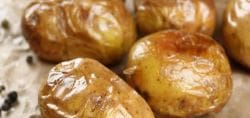 Baked Potatoes (91.5 kcal)
1.5 Servings
Salad with Feta Cheese (175 kcal)
1 Serving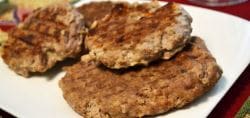 Burgers with no buns (323 Kcal)
1 Serving

---
Dinner (379 Kcal)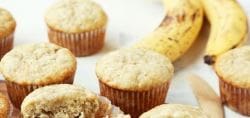 Banana Muffins (384 kcal)
2 Servings
Sunday - Day 21
Breakfast (672 Kcal)

Scrambled Eggs with Avocado (672 kcal)
Detox Green Coffee
1 Serving
---
Second Breakfast (339 Kcal)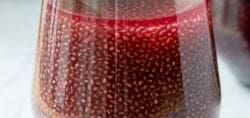 Chia Cocktail (339 kcal)
1 Serving

---
Lunch (559 Kcal)

Buckwheat Pancakes with white Cheese and Apple (559 kcal)
1 Serving

---
Dinner (266 Kcal)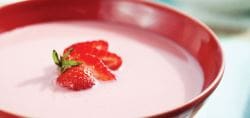 Cold Strawberry Soup made with Yoghurt and Cream (266 kcal)
1 Serving
Monday - Day 22
Breakfast (537 Kcal)

Soft-boiled Eggs, Sandwiches with tomato and cucumber (535.5 kcal)
Detox Green Coffee
1.5 Servings
---
Second Breakfast (299 Kcal)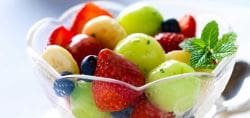 Fruit Cocktail (299 kcal)
1 Serving

---
Lunch (657 Kcal)

Salmon baked with Rice (567 kcal)
1 Serving

Salad with Feta Cheese (87.5 kcal)
0.5 Serving

---
Dinner (312 Kcal)

Roasted Vegetables with Garlic-Yogurt Dip (312 kcal)
2 Servings
Tuesday - Day 23
Breakfast (564 Kcal)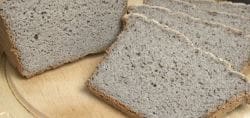 Buckwheat Bread (201 kcal) 3 and 1/4 slices (80g)

Tartare of Dried Tomatoes Vege (363 kcal)
1 Serving
---
Second Breakfast (411 Kcal)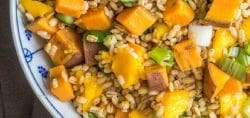 Mango and Pearl Barley Salad (411 kcal)
Detox Green Coffee
1 Serving

---
Lunch (483 Kcal)

Spaghetti with Turkey Meat (481.5 kcal)
1.5 Servings

---
Dinner (367 Kcal)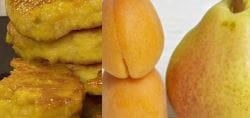 Oat Fritters with Pear and Apricot (367 kcal)
1 Serving
Wednesday - Day 24
Breakfast (457 Kcal)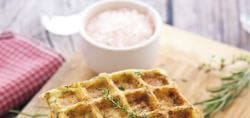 Millet Waffles with Arugula (457 kcal)
1 Serving
---
Second Breakfast (400 Kcal)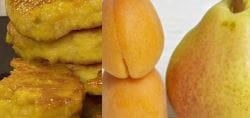 Oat Fritters with Pear and Apricot (400 kcal)
Detox Green Coffee
1 Serving

---
Lunch (483 Kcal)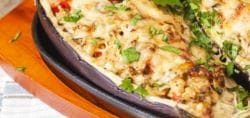 Aubergine Stuffed with Meat and Cheese (526.5 kcal)
1.5 Servings

---
Dinner (378 Kcal)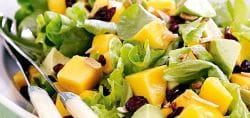 Mango Salad (376.5 kcal)
1.5 Servings
Thursday - Day 25
Breakfast (418 Kcal)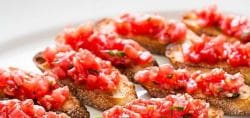 Bruschetta with pepper and Basil (418 kcal)
Detox Green Coffee
1 Serving
---
Second Breakfast (444 Kcal)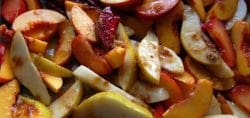 Baked Fruits (384 kcal)
1 Serving

---
Lunch (579 Kcal)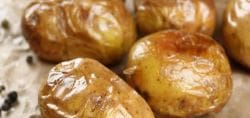 Baked Potatoes (61 kcal)
1 Serving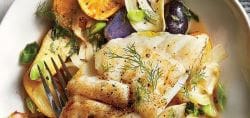 Cod with Vegetables (518 kcal)
1 Serving

---
Dinner (320 Kcal)

Salad with Broccoli and Parsley Pesto (320 kcal)
1 Serving
Friday - Day 26
Breakfast (456 Kcal)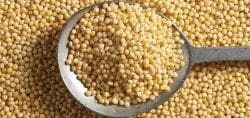 Sweet Millet (456 kcal)
Detox Green Coffee
2 Servings
---
Second Breakfast (413 Kcal)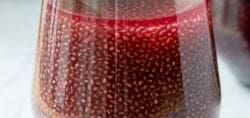 Chia Cocktail (413 kcal)
1 Serving

---
Lunch (449 Kcal)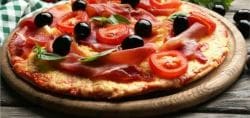 Diet Pizza (449 kcal)
1 Serving

---
Dinner (452 Kcal)

Tortilla with Chicken and Pumpkin (452 kcal)
(A surprising combination of flavours)
1 Serving
Saturday - Day 27
Breakfast (547 Kcal)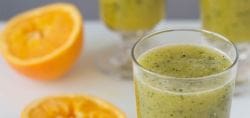 Juices made of Oranges, Kiwi and Seeds (143.5 kcal)
0.5 Serving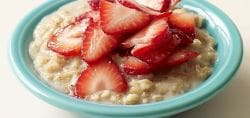 Oatmeal with Strawberries (403 kcal)
1 Serving

---
Second Breakfast (306 Kcal)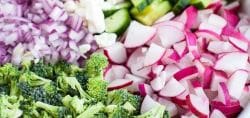 Salad with Broccoli, Cucumber and Radish (304.5 kcal)
Detox Green Coffee
1.5 Servings

---
Lunch (526 Kcal)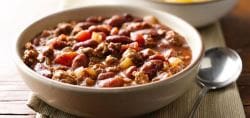 Chilli Con Carne (526 kcal)
1 Serving

---
Dinner (378 Kcal)

Vanilla Pearl Barley with Strawberries (421 kcal)
1 Serving
Sunday - Day 28
Breakfast (523 Kcal)

Shakshouka (Eggs with Tomatoes) (523 kcal)
1 Serving
---
Second Breakfast (317 Kcal)

Wholegrain Toasts with Mushrooms and Mozzarella (316.5 kcal)
Detox Green Coffee
1.5 Servings

---
Lunch (528 Kcal)

Buckwheat Pancakes with White Cheese and Apple (528 kcal)
1.5 Servings

---
Dinner (425 Kcal)

Stuffed Tomatoes with Couscous and Radish (425 kcal)
1 Serving